Charisma for Hair
Where your style is our passion
The majority of our stylists have been working together since before the year 2000. Our team is a family – and we strive to make all of our guests feel like they are part of our family.
Our stylists don't just stroll into the salon with a pair of scissors and land behind a chair. We don't let just anyone stand behind our chairs. Our hair stylists are comprised of passionate, well-educated and creative people who share a belief that the Charisma for Hair experience should be engaging, relaxing, and professional from beginning to end.
All stylists are Master Colorists trained in Trilogy through Goldwell. We have over 200 combined years of experience, specializing in all areas of the salon business: barbering, spiral perming, directional perming, coloring, foiling, bleaching, and much more.
We believe our clients are special, and we strive to ensure that our clients always leave our salon feeling beautiful and happy. We offer free consultations at any time. Stop by and visit us or call for any appointment.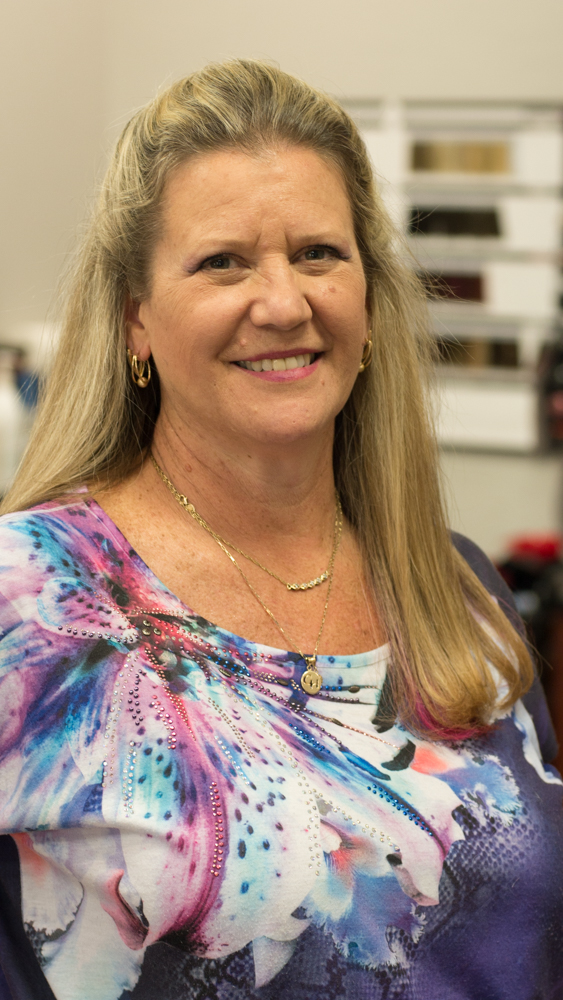 Stylists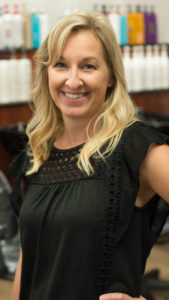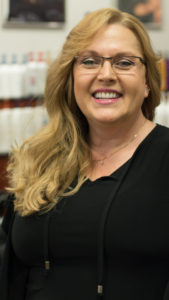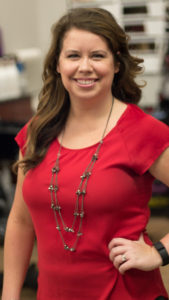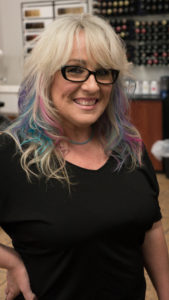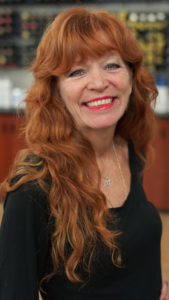 Sweet words from our special clients
LOVE JANET! She is my hair soulmate!

Upon presenting a picture of what I wanted, they did a wonderful job re-creating it atop my dome. Very pleased with how friendly and accommodating the employees are.

I had an amazing experience here! They squeezed me in at 7:30 PM and Kae cut my pixie, and dyed my streak. She works incredibly fast, and does it well. She listens to everything you want. On top of that, she's hilarious! Best place in Gainesville! Will definitely be back soon!!!

I have been a client of Janet's at Charisma for about 15 years. She is the epitome of professionalism and it is supported by her terrific staff and owner Kim. I have been having my hair cut, colored and styled and have sent numerous friends and family including both of my grandmothers. I trust them!

This salon is very clean and has a great atmosphere. I have been going to Kelly for a few years now and she always does a great job and makes sure I am happy. She always offers helpful tips with what style is right for me. Currently I get the balayage highlights and they look awesome. Kelly is the only person I trust with my hair in Gainesville and I have never been disappointed. In addition she is personable and funny which only adds to the experience at Charisma for Hair.

Best group of stylists ever!! Come in and see the fabulous creations from some of the best trained and most professional hair experts anywhere.

I was recommended Charisma by a co-worker . My daughter and I have been going there for well over 11 years now. We have had color, highlights, perms, cuts, and even a rescue cut from a swimming pool over chlorination accident. I highly recommend them. Awesome Awesome staff !!

Took a chance when I found Charisma for Hair online when I moved to the area. I was impressed with the professional way I was treated from the start. I was booked with Heather and she has been a perfect match for me and my "quirks" , Lol! She is patient, takes time to understand what I want, and even writes down what she does each service so she can refer to it the next time make changes or keep things exactly the same! I'm so happy I have found my hair care salon!!

I love Charisma for Hair. Great scheduling, receptionist and stylists!!

Wonderful shop. Quiet professional atmosphere. Friendly folk. Ms. Debbie is my barber and has been for many years. Friendly, professional skillful artist with scissors. Recommend her and Charisma to all.

I love my hair stylist, Janet! She's been doing my hair here for about 5-7 years now. The salon is clean and bright. Nice music in the background. All of the other stylists are very nice and friendly. Great parking. Another plus? Starbucks is nearby! One of the ladies will make a run to Starbucks if you need it. I have no bad comments about this place.

Kim has been my hairdresser for over 15 years. She is very meticulous as she cuts, shapes and fluffs my hair. And it doesn't take her very long either. She is a true professional. And besides that, we have fun visiting. I always receive compliments for how pretty my "do" looks. She is amazing, and I wouldn't trade my time and experience there for anything. Thank you, Kim.

Great Salon!! Kim Cross and her team make it a pleasure looking forward to the next visit. I speak from 36 years of haircuts.

I went in to have a spiral perm done by one of the stylists. I was not happy with the results and was very disappointed, until the manager Kim called me back. She is the most professional, caring and knowledgeable hairdresser I have ever met. She went above and beyond, she came in on her day off, to fix my hair. she re-permed my hair and gave me a treatment to help with any damage. She also gave me some products, which was cool. I also received a phone call from her, to just check on my perm and I thought that was awesome. I love my perm it's just what i wanted ! I would absolutely go back, and I would recommend Kim and Charisma to everyone.

Awesome crew so polite and they make you fell welcomed. I've been with Kim for a very "LONG" time.

I am so glad I made an appointment here, this is the best place I've gotten my hair cut in Gainesville. The staff are all very friendly and polite, and the service I received was fantastic. I asked to get a slick, side-part haircut and showed a picture of what I was going for. I received the best haircut I've ever gotten, spot on what I requested and very nicely done with fades and everything. The quality of the haircut I received was significantly better than other places I've gone to in town, and because the atmosphere was welcoming I enjoyed the time I spent there very much.

This is a very nice neighborhood shop. I highly recommend it for basic color, cuts, and even special occasion hair, for prom or weddings. Excited to take my three year old for her fist hair cut and cannot wait to them to clean up my husband!

I go to Janet every five weeks for a haircut and style. Don't know what I would do without her!

I received the best haircut I've gotten in years. I am so thankful I went in!

Janet has been doing my hair and many of my friend and family's as well for well over 10/15 years. Everyone there is well trained and do what you ask for.

I have been going to Charisma since they opened. Becca and Debbie have both done excellent work making sure I look as good as possible. The staff is always friendly. I look forward to seeing them all every month.

Great jobs on whatever you ask. Color, cut, style. With amazing sweet staff that always gives a warm welcome. Only hair salon I will go to.