Charisma for Hair
Where your style is our passion
---
The majority of our stylists have been working together since before the year 2000. Our team is a family – and we strive to make all of our guests feel like they are part of our family.
Our stylists don't just stroll into the salon with a pair of scissors and land behind a chair. We don't let just anyone stand behind our chairs. Our hair stylists are comprised of passionate, well-educated and creative people who share a belief that the Charisma for Hair experience should be engaging, relaxing, and professional from beginning to end.
All stylists are Master Colorists trained in Trilogy through Goldwell. We have over 200 combined years of experience, specializing in all areas of the salon business: barbering, spiral perming, directional perming, coloring, foiling, bleaching, and much more.
We believe our clients are special, and we strive to ensure that our clients always leave our salon feeling beautiful and happy. We offer free consultations at any time. Stop by and visit us or call for any appointment.
Kim Cross
Owner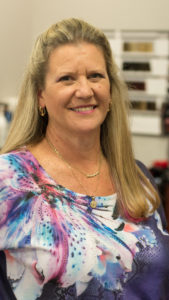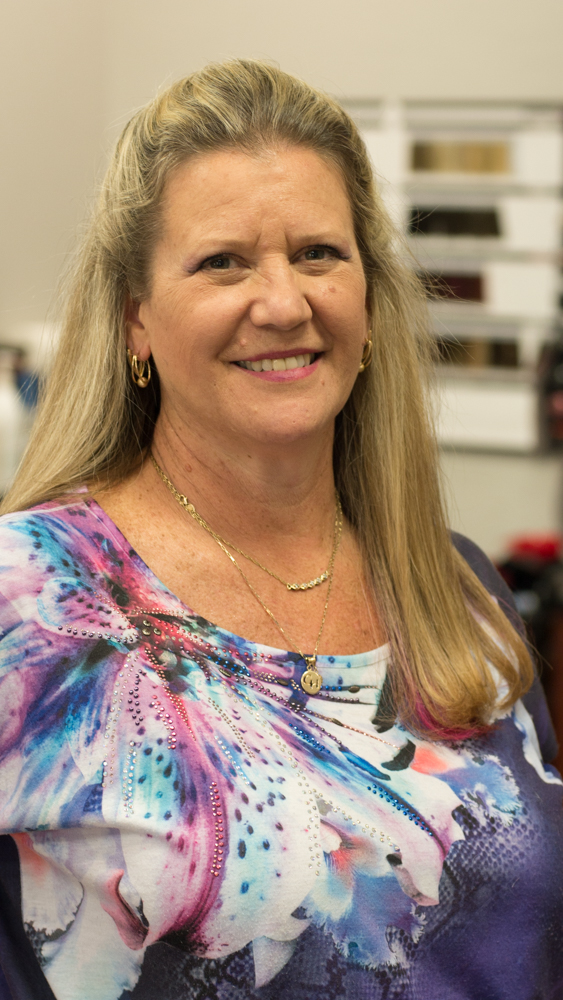 Charisma for Hair Stylists
Sweet words from our special clients
Awesome crew so polite and they make you fell welcomed. I've been with Kim for a very "LONG" time.

Marshall gave me the best hair cut I've ever had! I have long, unruly hair that hadn't been cut in so long, and he provided excellent advice on how I can maintain my new look. The salon is very clean, friendly, and professional.

Nelle is amazing! Love my hair color. It's perfect!!!

LOVE JANET! She is my hair soulmate!

I had my first appointment with Sarah at Charisma for Hair this afternoon. She was personally recommended to me by my stylist in Tallahassee, so I was hopeful she would do as good of a job as she had done. Sarah was easy to talk to, took her time asking thoughtful questions, and we spent much of our time together laughing. I walked away feeling beautiful and happy that I made the choice I did. I'll definitely be back in the future.

Janet has been doing my hair and many of my friend and family's as well for well over 10/15 years. Everyone there is well trained and do what you ask for.

Best group of stylists ever!! Come in and see the fabulous creations from some of the best trained and most professional hair experts anywhere.

Went back to Gainesville after living in Jacksonville for four years to have Laura (my stylist for YEARS prior to moving) work her magic on my hair. I have had so many bad experiences since being here (in Jacksonville) and in the matter of an hour and a half she made me look like myself again. She is AMAZING!!!

Love Lori! She's been my hairdresser for over 10 years and my nine year old son's since his first haircut! Thank you Lori for everything you do!

I have been a very happy customer for over eight years. Sarah is my stylist and she is fabulous! My husband and I haven't used anyone else since discovering her talents. I have some crazy thick hair which is not a problem at all for her. She is able to cut/color it perfectly each time. She is more than our stylist, she is family and we love that even our children feel at home with Ms. Sarah. Simply the best!

Always a friendly environment. Becca has been my hairdresser for over 10 years; I totally trust her.